Stemcells
we have multipotent cell lines that can translate to multilineage trans -differentiation.
We have successfully isolated and cultured mesenchymal stem cells (MSCs) derived from bone-marrow, umbilical cord and adipose tissue that are multipotent stem cells.
Our USP is Mesenchymla stem cells. The properties of MSCs are honing to damaged tissues, tri-germinal translation, immuno-naive and immuno-protective.
Tri-germinal Translation of ADMSCs
Chondrogenic Translation
Insulin Secreting Cells
THE VARIETIES OF STEM CELLS
There are two main varieties of stem cells in the permissible area of research - Hematopoietic stem cells (HSCs) and mesenchymal stem cells (MSCs).
We are specialised in MSCs.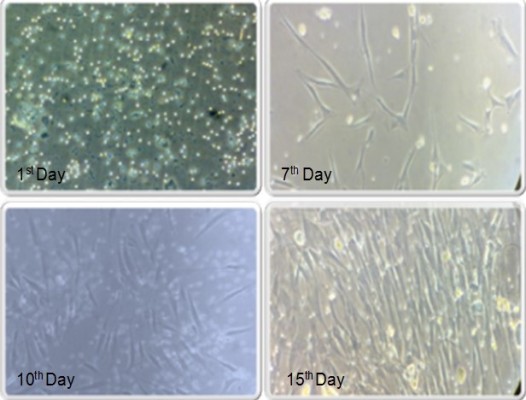 Cells being processed in the lab